Convenience and Safety Come Together
For the home owners, it was important for them to have technology run all three systems automatically while still have full control at their fingertips. They wanted to make their pool experience all about worry free relaxation and family time, so for them the obvious answer was Pentair's IntelliTouch Computer Automation, a truly intelligent pool and spa control system that takes all the work and worry out of scheduling and operating the swimming pool and spa heating, filtration and cleaning cycles. In addition, the system allows easy control of pool lights, water features, temperature, jets and more. They love how it can all be done with the touch of a button on their smartphones or the spa side remote.
A project this size needed more equipment than most which was placed in a bunker under the outdoor kitchen. Most home owners make this choice, as it provides an ideal location for the equipment out of sight but easily accessible. It also provided additional storage area for pool side equipment and toys. With most pools we build, the most common area for this is adjacent to the deep end of the pool.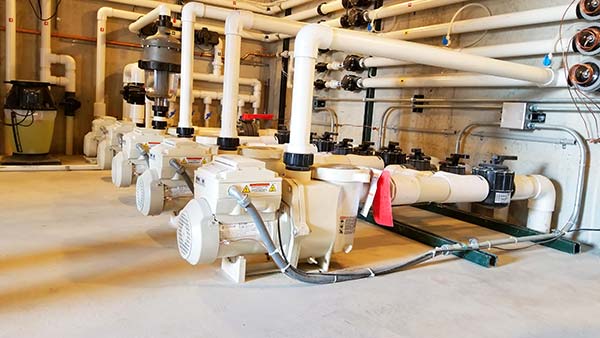 Whether you want to relax, exercise, or play, Aquality Construction can design and build a custom oasis just for you and your family.